GetDone
Empowering property management teams to spend less time managing work and more time doing work.

User Research, Design Thinking, Figma, Rapid Ideation, Usability Testing, Production Redlines


While at GetDone, I led the user research efforts to design the new Make Ready feature. I spoke with users and consulted with numerous stakeholders throughout the property management firm.


Make Readies are complex tasks that involve several coordinated steps with the resident, vendors, maintenance teams, and property managers across multiple software.
So, how can make-readies be less painful for property maintenance teams?

By breaking down the make-ready into assignable jobs, managers can track their team's progress, workload, and schedule to make more informed planning decisions.

The Scoping flow allows users to select and schedule jobs while walking the unit or back at their desk.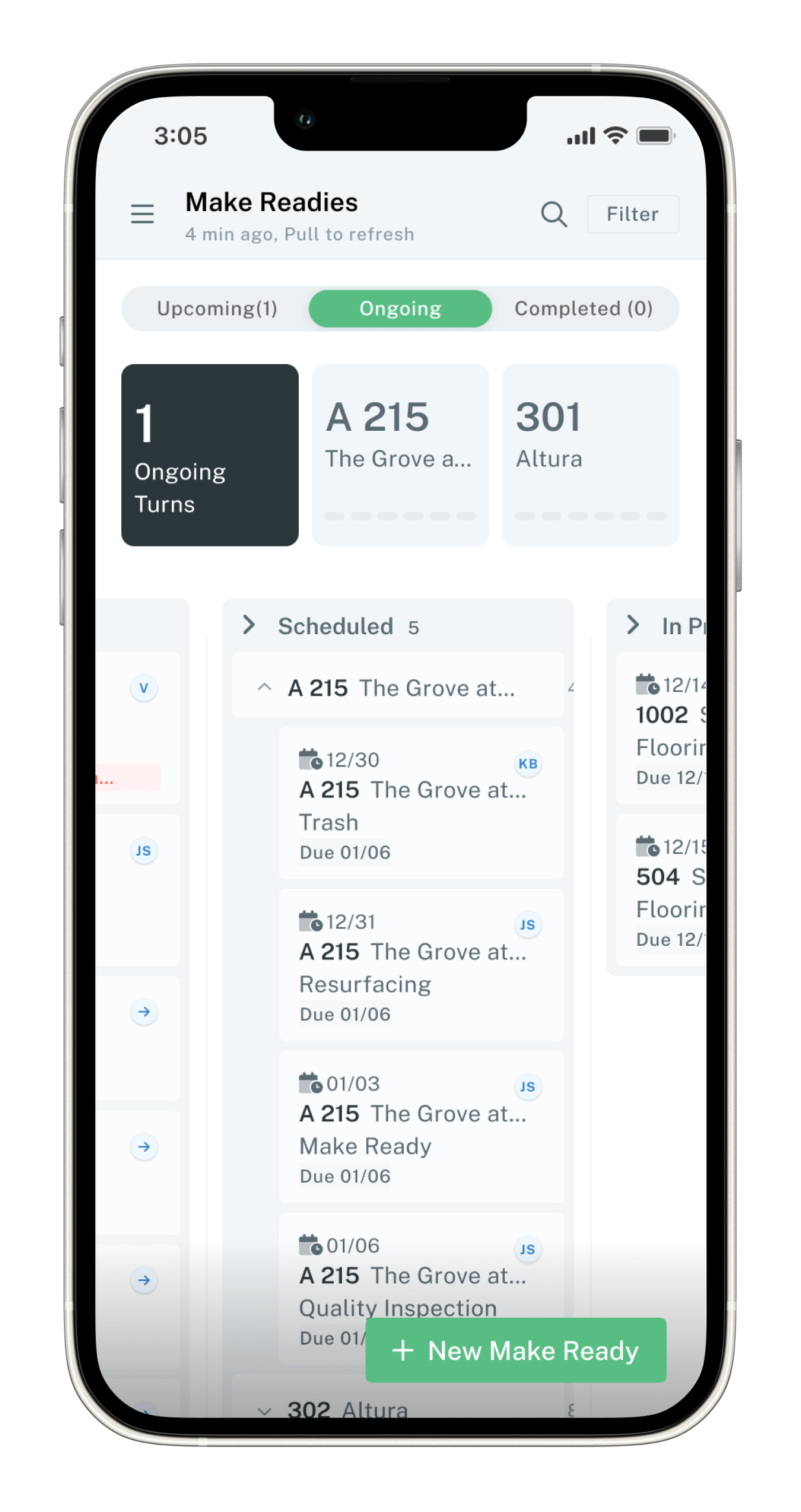 Mobile Interface
UI Components